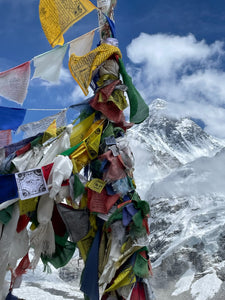 Greetings and Happy Fall, Excited to share several bits of news.  First, thanks to Logan for sending Wind Horses prayers and good wishes across the top of the world.  With Everest in the backdrop, Wind Horses fly alongside Buddhist prayer flags.  An emotional high for Logan and all of us that nurtured Wind Horses to life. On the local scene, several book signings are on tap through the month.  Don's schedule: November 19th Sandarosa Art Gallery, 2:00-3:00; October 26, Barnes & Noble Loveland, 1:00-3:00; October 27, Barnes & Noble Fort Collins, 1:00-3:00.  Please buy local when you can and consider...
---
Prayers and Best Wishes Over Sturgeon Moon   Wind Horses novel is available on Amazon.  Thanks to those who have posted a kind review.     https://www.amazon.com/gp/product/B0B5NVPMWT   Enjoy the image of Wind Horses Prayer Flags carrying prayers and good wishes over the Sturgeon Moon.   Fly the Horses or gift them, and please consider posting your Wind Horses Prayer Flags or mandalas on your own feed with #flyingthehorses and be sure to tag @windhorsescollection      If you like the book, please consider a review.  Best wishes..Don
---
Greetings Everyone and welcome to the first Blog-Newsletter for Wind Horses Collection.  At this auspicious time, we have a modest selection of gifts and just recently two books were posted on Amazon that fill in the back story to Wind Horses.  In the Author's note below, which is each book, I share the story and the inspiration behind Wind Horses novel and Wind Horses Collection e-commerce site.  Author's Note            My work in Asia has taken me to places of stark natural beauty. Many times, from a mountain peak or ridge I've been rendered speechless by a vast landscape of...
---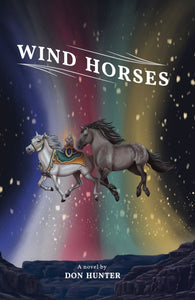 Inching ever so close to having the books that inspired Wind Horses posted on Amazon.  Expect soon a hyperlink and more details on content and intent of the books.  A non-fiction book about snow leopards and a fictional book about magical horses and prayer flags relate the back story of the Wind Horses Collection and why we are inspired to give through Prayer Flags.  Wind Horses novel cover pic attached.  Enjoy and stay tuned..Don
---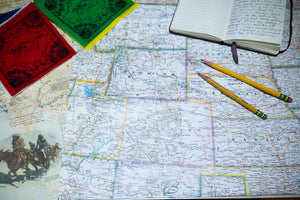 Back Story Books Coming Soon,   The books to the back story of Wind Horses and the Wind Horses Collection are ready to publish.  We are excited to let you know they will soon be available on Amazon, Draft2Digital, and IngramSpark.  Blog and media posts lapsed due to the unexpected time and work needed to ready two books for Amazon.  Whew! Both books will be available in hardback, paperback, and ebook.  And all versions will include a free set of Wind Horses Prayer Flags with each purchase (S&H only).   Unless your name is Rowling or Patterson, authors today must...